January 2022
Learning
This month, I read and reviewed The Second Mountain by David Brooks. Brooks offers a clear diagnosis for why so many of us end up feeling lost in mid-life. It's the perfect metaphor for this moment in my life as I contemplate a second career, enter a new relationship, and decide whether the Bay Area is home. Unfortunately, I found the back half of this book to be a disappointment, which is a shame because that's purportedly where all the "answers" are. Still, Brooks makes a strong argument that joy and purpose are only found in a deeply committed life and offers a useful framework for thinking about those commitments.
Materialism and consumption emerged as an unexpected theme this month. Buy things, Not Experiences pushed against the idea that minimalism is virtuous. This overlapped well with How the bobos broke America by David Brooks which argues that the corporate upper class in America gained excessive cultural and political power and pulled up the drawbridge behind it. Loosely related, I found this 1929 report on economic growth amusing, since it suggests that we will forever want what we do not have:
The survey has proved conclusively what has long been held theoretically to be true, that wants are almost insatiable; that one want satisfied makes way for another. The conclusion is that economically we have a boundless field before us; that there are new wants which will make way endlessly for newer wants, as fast as they are satisfied.
I walked into a map store and purchased an old map of San Francisco from 1906 (pictured below). It's caused me to learn more about the city. Some fun observations:
Notice the burned district from the 1906 earthquake and fire. Thousands of people were displaced, finding refuge in makeshift camps in many of the city's parks.

No Golden Gate or Bay bridges... wild to imagine ferry as the only way to Marin and the Easy Bay!

Cemeteries where USF, Anza Vista, and the Lincoln Park golf course stand today… these were moved to Colma in the 30s & 40s as development stretched west.

Fort Mason doesn't have any piers; they were built in 1912 to warehouse supplies for the Army.

Bernal Park is not pictured... instead, a tight streetscape? This doesn't fit with any history I've been able to find about the area. Maybe you know more?

Check out the old Ingleside Race Track. This opulent track featured the first starting gate in America and later hosted the first car race in California. It's now Urbano Drive... you can bike it.

Let me know what else you see!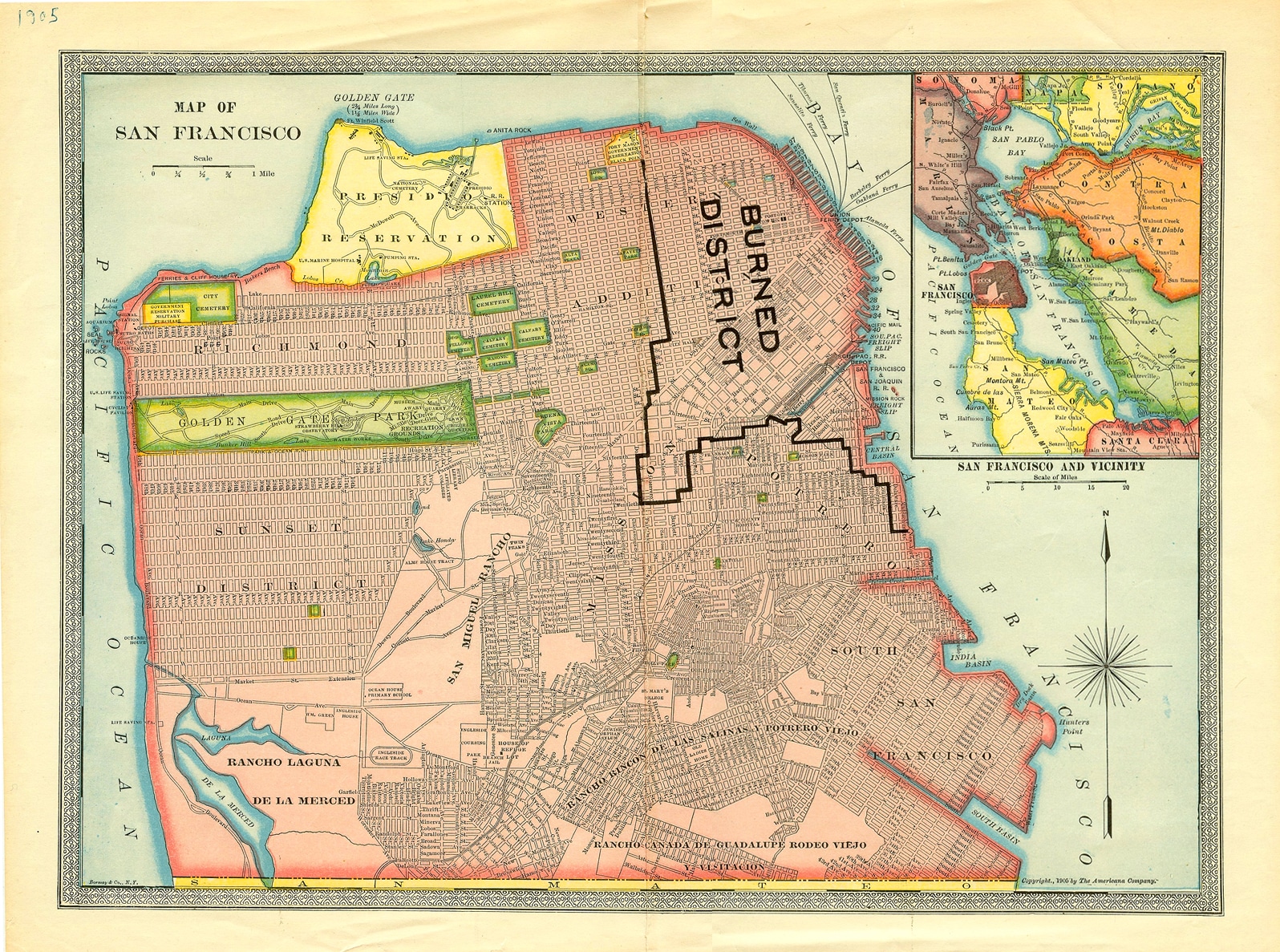 Making
I spent the better part of the last decade building Even. I've never worked harder or dedicated myself to something more fully. This month, Walmart's new financial services company Hazel purchased Even. The Even team will play a big role in deciding where this new company goes, and with more resources than ever, I'm optimistic that they'll continue making progress toward our mission of evening the playing field for creating a better life. On a personal level, I feel pride (of what we've accomplished), sadness (of losing my baby), relief (having secured a future for what we've built), trepidation (no longer steering the ship), and hope (for how we might grow to serve more people). It'll take time, but I plan to unpack all of these emotions and reflect more deeply on what it's meant to bring Even into this world and to pass it on.
After six months, I finally got around to reviewing the book that turned me vegetarian: Eating Animals by Jonathan Safran Foer. It's not an overstatement to say this book changed my life, and I'd recommend it to everyone who wants to know what industrial meat production in this country actually looks like. I also compiled a set of my favorite veggie recipes: Recipes.
Food
Emma and I whipped up some yummy Miso potatoes that will definitely become a staple. I've made homemade batches of miso in the past, but plenty of my friends have sheepishly asked what to do with it, so I started a verified delicious list of What to do with miso.
Late one night, I threw together a haphazard Silken tofu scramble expecting nothing but it ended up being... very good? I'd only ever used silken tofu for mapo tofu before, so this was something new for me. Apparently it can be blended to make creamy vegan dressings too.
Mission Chinese has a doctored kimchi that's incredible. From what I can tell, it's mild kimchi, a sweet oily dressing, hijiki, and toasted macadamia nuts. My early attempts to recreate it haven't been particularly successful (kimchi too spicy!), but this is one I'll come back to until I get it right.
With bags of ripe frozen Hachiya persimmons in the freezer, I just had to make persimmon bread for the first time, which is basically banana bread but with persimmon goop instead of banana goop. I found it to be... fine. But then again, I routinely discriminate against bread. Others claim it was great.
Play
Some friends and I went mushroom foraging in Sonoma this month. I'd never been before and learned a lot. A lot of mushrooms are edible, "but so is grass" said our lead mycologist. The best time to hunt is after a good rain followed by good sun. Salt Point is a popular place to forage. Death caps will most certainly kill you, but slowly. Honey fungus sends out little tentacles in search for stressed trees, which they will girdle, kill, and then feed from. It's amazing what happens below the surface. My last name means "mushroom" in Hungarian, so this could be the start of an inevitable awakening.
Emma and I stumbled into a wonderful coastal hike just south of Point Reyes. This area was consumed by fire just a few years ago. The rainy season was a particularly good time to visit since we were able to see the rapidly returning undergrowth juxtaposed with charred branches from old overgrowth. If you go, make sure to check out Kelham Beach.
This month featured a few stunning runs in the headlands. Zack, Avi, and I scrambled up Mount Tam at sunrise. It was the first time running Tam for Zack, a Bay Area veteran, which goes to show there's always something new to discover in your own backyard.
I enjoyed watching the new Avett Brothers musical, which plays through March 6th in Berkeley. I find impressions and freestyle wordplay so impressive. And this satellite imagery blew me away with how completely humans have terraformed the Earth.
Next
I've been struggling with some "bigger questions" around meaning and realize that these are the same questions we've been asking for centuries. My lack of a liberal arts education leaves me poorly equipped, so I kicked off a philosophy group with a few friends. We're starting off with a Platonic dialogue (Euthyphro by Plato) and will go from there.
Even's acquisition offers a natural point of reflection for the team. What have we built? What has it meant to us? To the people we've served? What did we learn? So I'm kicking off a project to make sense of what we've done. I'll start with a few interviews and see where they take me. I have two main goals:
To take stock of the past 7+ years and find all that we can be grateful for. It's easy to skip over the good bits when you're in the grind.

To identify key lessons that we've learned in building something from nothing. If we don't document these learnings now, we may forget, or worse: misremember.
A few months ago I purchased seeds for growing hydroponic vegetables. February is the time to plant these seeds. Hold me to it!
---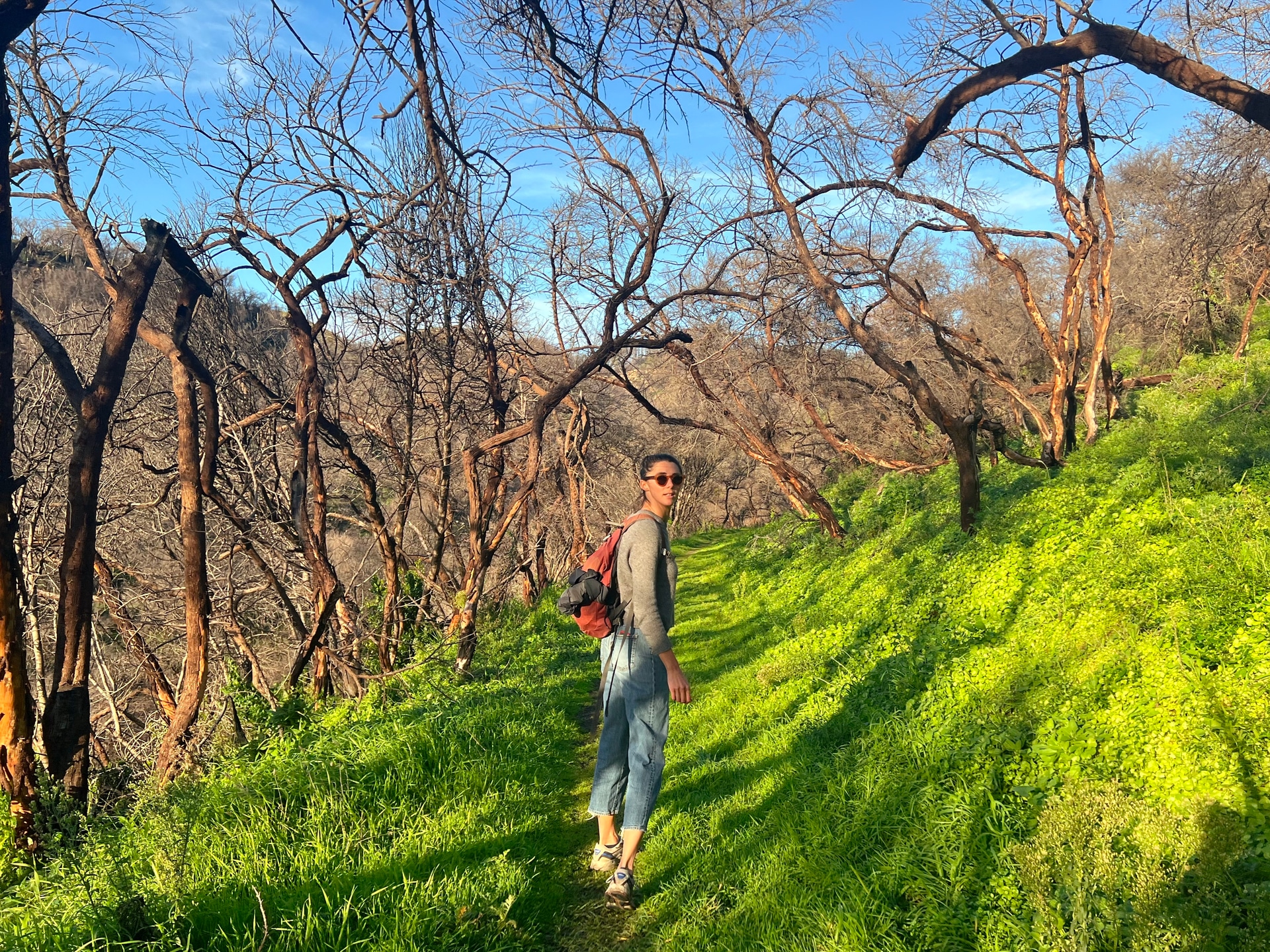 Hike just south of Point Reyes in a recently burned area.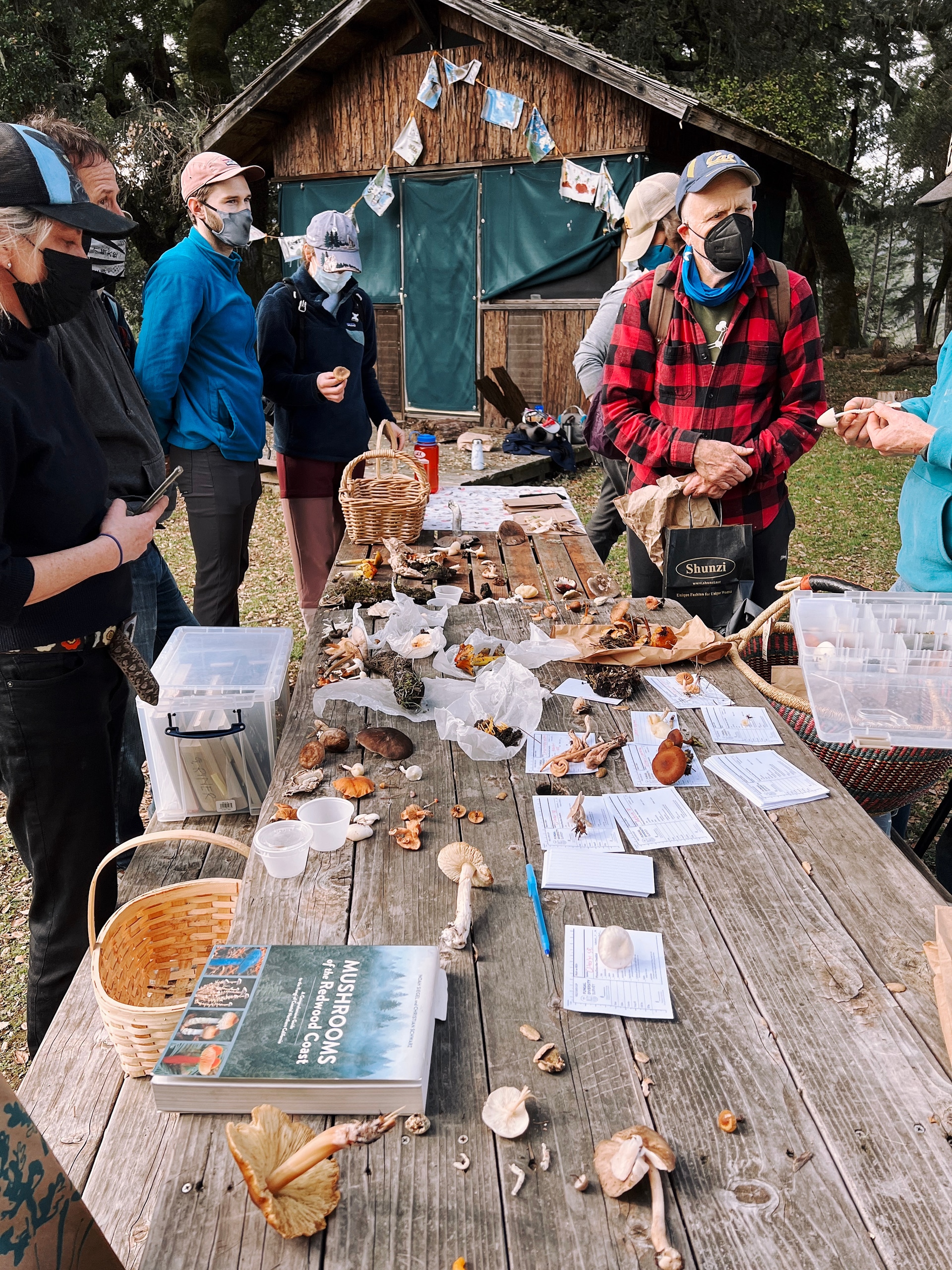 Mushroom foraging. Yes, that's a mushroom!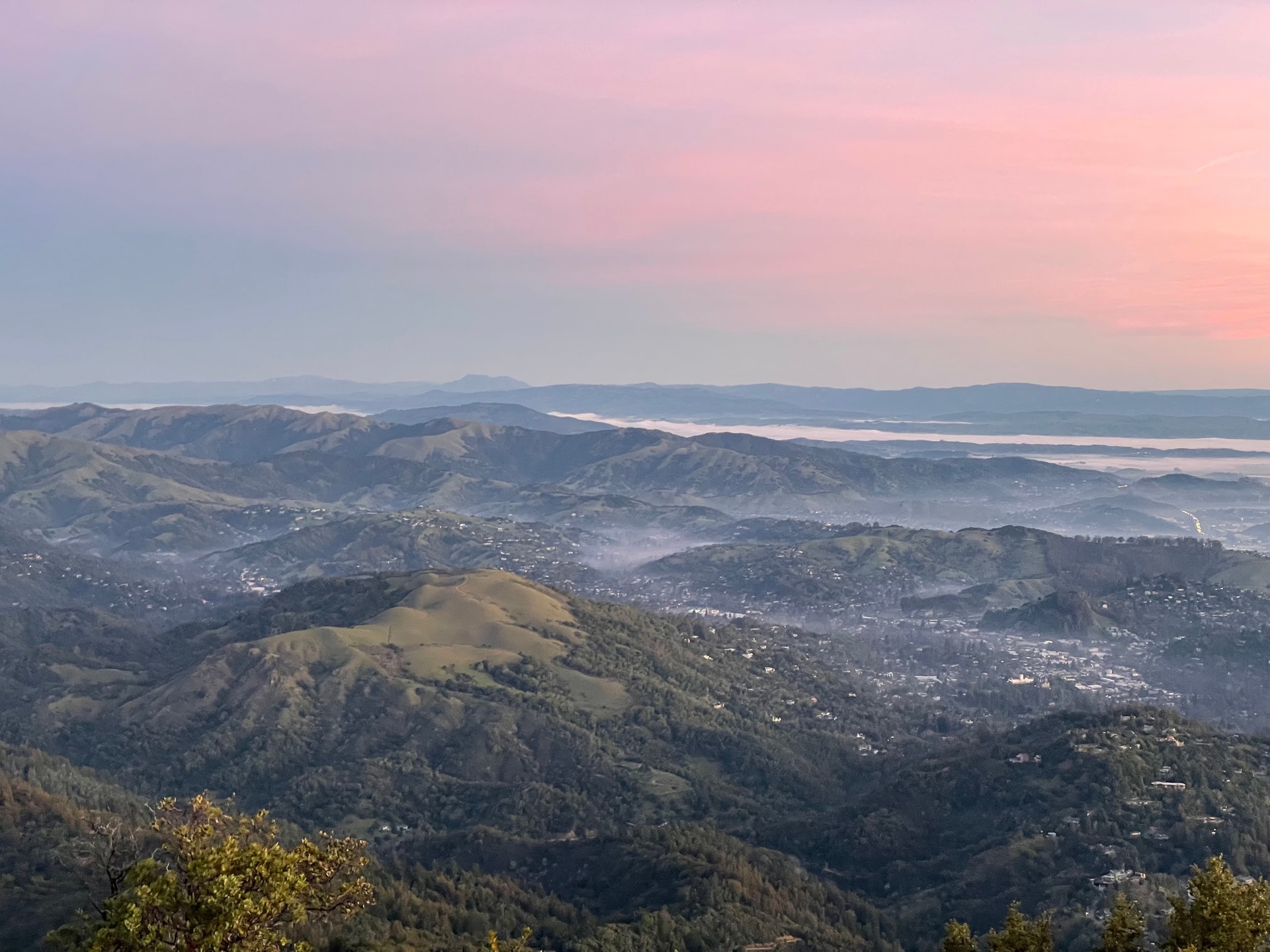 Mount Tam at its best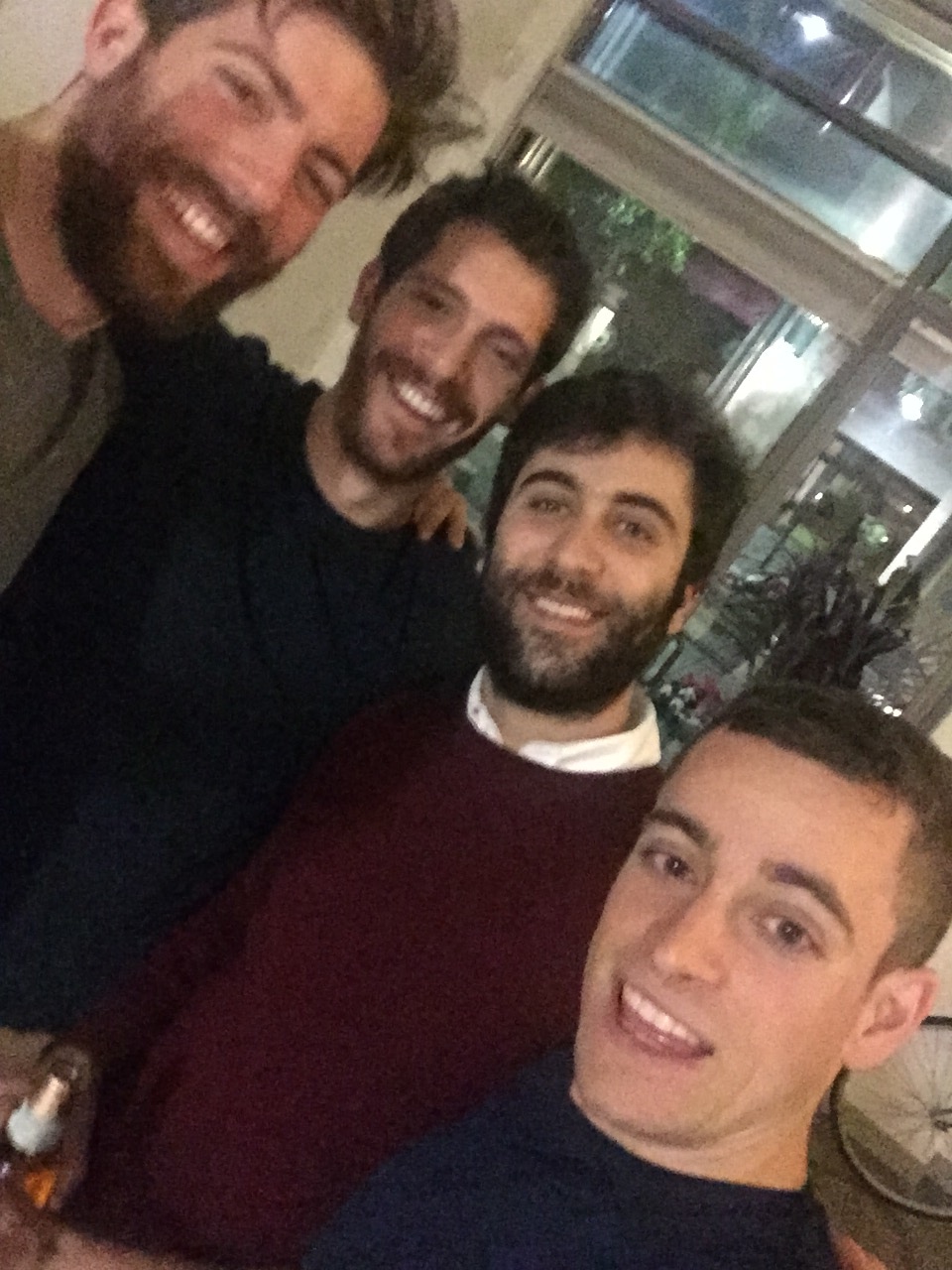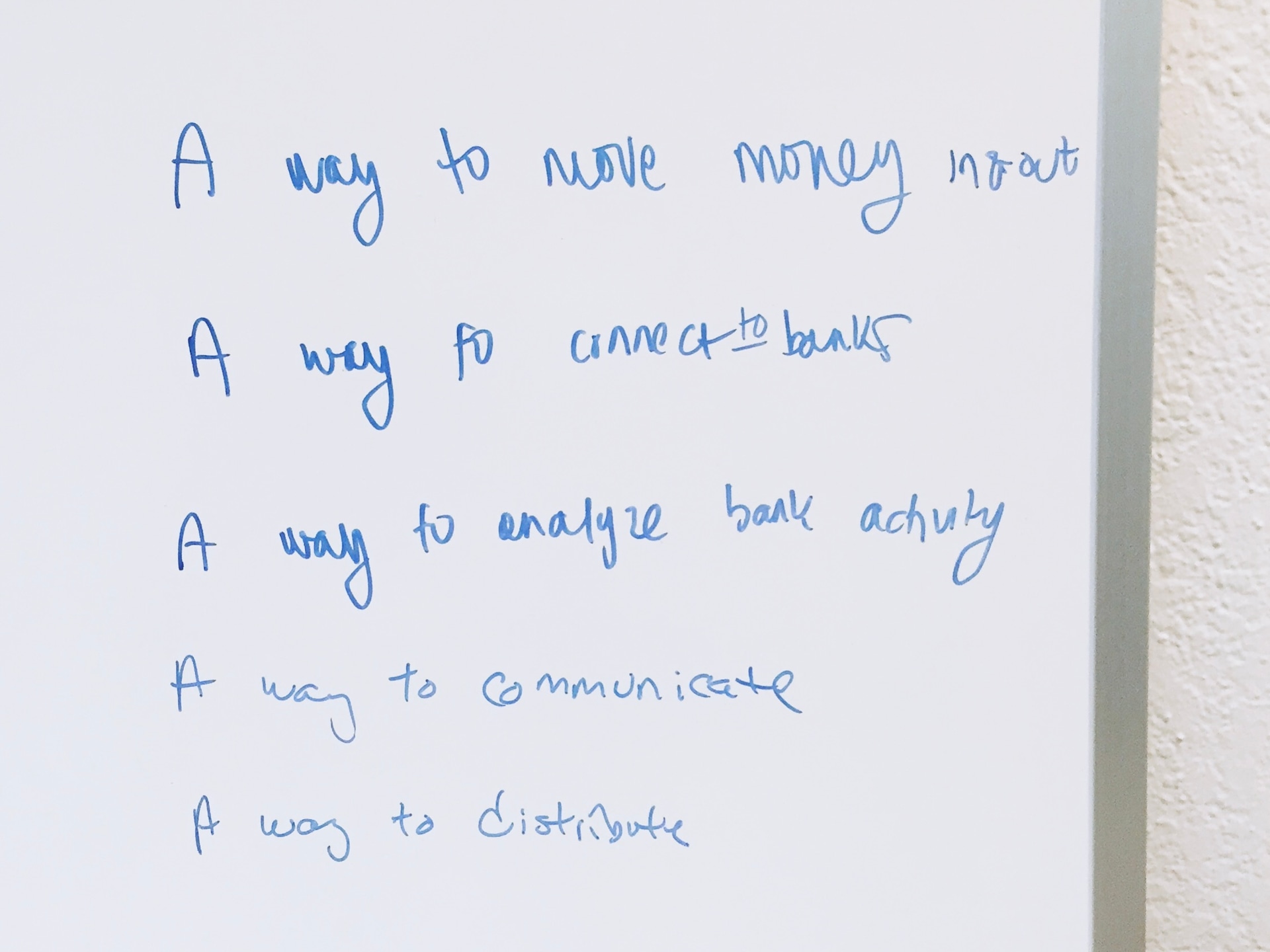 The children of Even (I was 23 when we started). This was our first todo list 😂 We didn't know what we didn't know.