Glacier Point cross country ski camping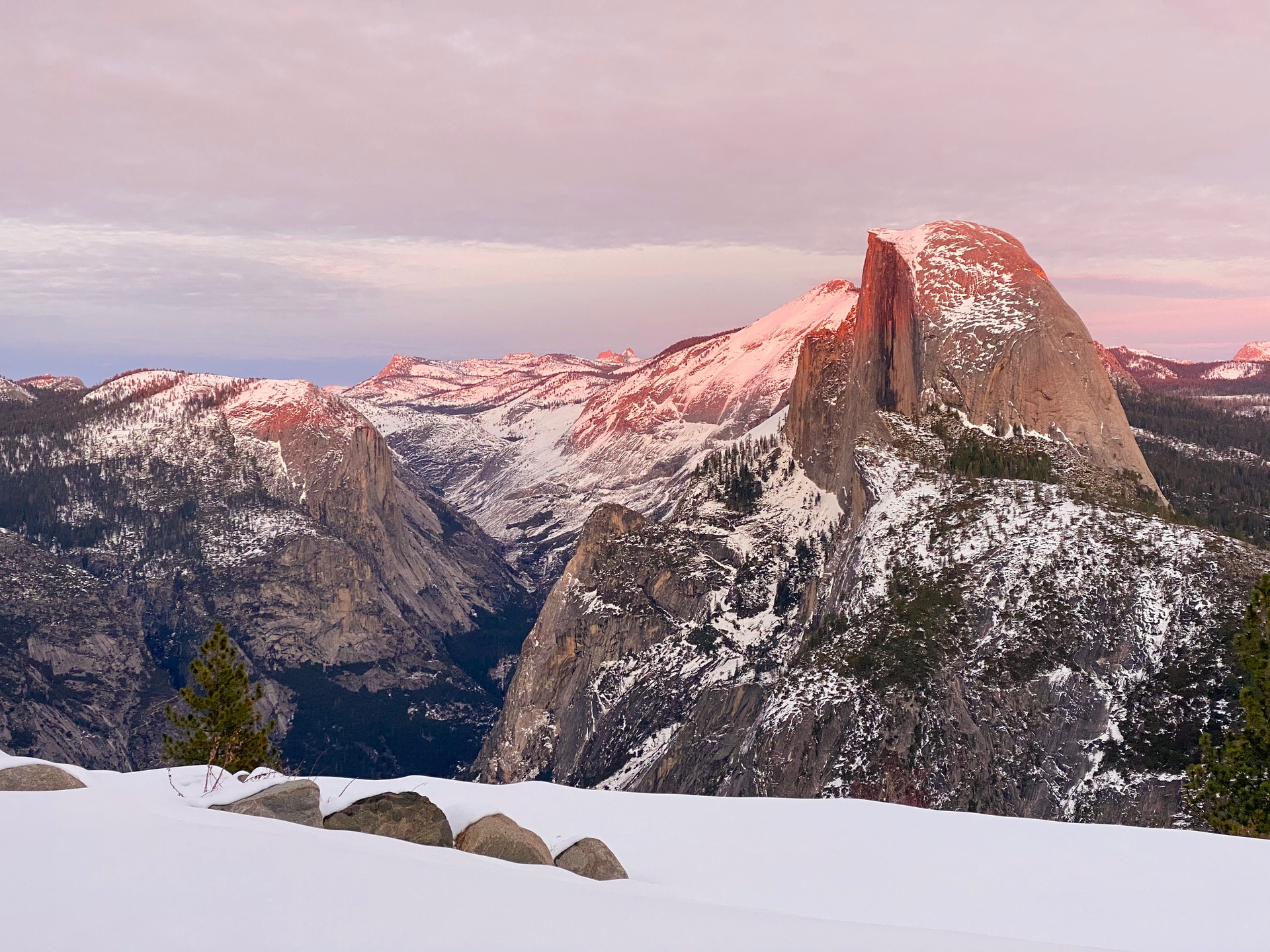 I've hiked and biked to Glacier Point in Yosemite in the summertime but my favorite experience was cross country skiing with a few friends in the winter. Crowds cover the landscape in the high season but we had the place to ourselves in January.
The road up to Glacier Point is 10.5 miles, fully groomed, and gently sloped. All you need to do is rent some skis at the nordic center at Badger Pass Ski Area and snag a permit at the Ranger Station. I'd never been "classic" cross country skiing before but I felt comfortable after a few miles and was racing the others on the way back.
There is a ski hut that serves hot meals, but we elected to snow camp. The weather was temperate (about 30F at night) and we stayed decently insulated in our tents. Make sure to bring food, a bear canister, and plenty of fuel to melt snow for drinking water. It would also be wise to bring a rubber strap and some duck tape in case of equipment malfunction, as we found out the hard way!
---