First thoughts on my internship at SimpleGeo
This post makes me cringe today. I was a little punk kid when I wrote it. But it was the first thing I ever wrote and shared on the internet, so I've kept it around. It reminds me how much I've grown over the past decade and how others have as well. This is part of me, and it's not me anymore—both things are true.
---
Two months ago, I had a choice to make: take a research job at home or travel cross-country to work for a Silicon Valley startup - a seemingly easy decision. The catch? Working for IBM, I'd make bank; living in the Valley, I'd barely break even.
Screw it. One week ago, I moved to San Francisco.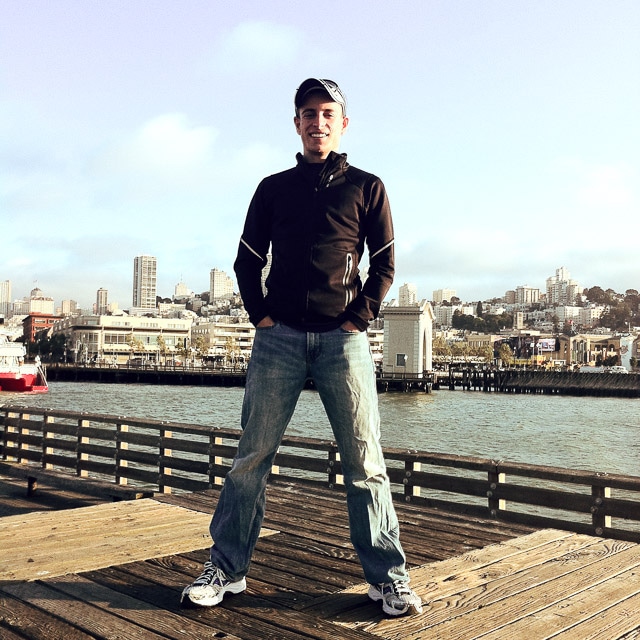 The Job
While my friends mocked my decision, I won't be looking back. As the one and only intern at geolocation startup SimpleGeo, I can already sense that I'll learn more in three months here than I ever would at school.
I starting hacking right away, pushed code on day three, and kicked off my second project before the week was out. Each day, I sit next to a TIME 100 CEO, walk the streets of Twitter and Zynga, and grab lunch with an all-star group of hackers.
The people here are amazing: they're young, hip, helpful, and dead smart. Everyone takes ownership of the company, everyone works to improve the product, and everyone aims to kick ass. You can't say that about many places.
At one point, I glanced at the clock with the hope that it wasn't yet 5PM. I've needed to tell myself, "Ryan, stop. You'll be back tomorrow. You get PAID to do this now."
The City
As for San Francisco? It's a damn solid city. If you can escape the outrageous prices in downtown and avoid the shit on the street in SoMa, you'll discover a hipster town like no other. You'll find coffee shops using Square, startup geeks at most every cafe, and fit, energetic people living life to the fullest.
I'm stoked for what the next twelve weeks will bring. While I've always wanted to work in the Valley, it's killer to actually be here.