Biking Hamilton, Diablo & Tam in a day
There's an informal event called the Alt. Ride each year in which a small group of people bike each of the three largest peaks in the Bay, connecting them by public transit. After climbing Mount Hamilton at sunrise you take Caltrain to San Francisco, then you ride across the Golden Gate Bridge and summit Mount Tamalpais in Marin. The ferry from Sausalito shuttles you over to Mount Diablo in the East Bay. After a sunset descent, BART takes you back home to SF.
My friend Avi and I wanted to summit these three peaks for my 30th birthday but Covid had shut transit down and I had a date to get back for in the evening, so we opted for the quicker option of driving between each. It was still a good challenge and a great deal of fun.
An 18-mile ascent with a gentle and consistent grade, Mount Hamilton is my favorite climb in the Bay Area and there's no better time to climb it than at sunrise as the sun casts a gentle glow on the foliage and valley below.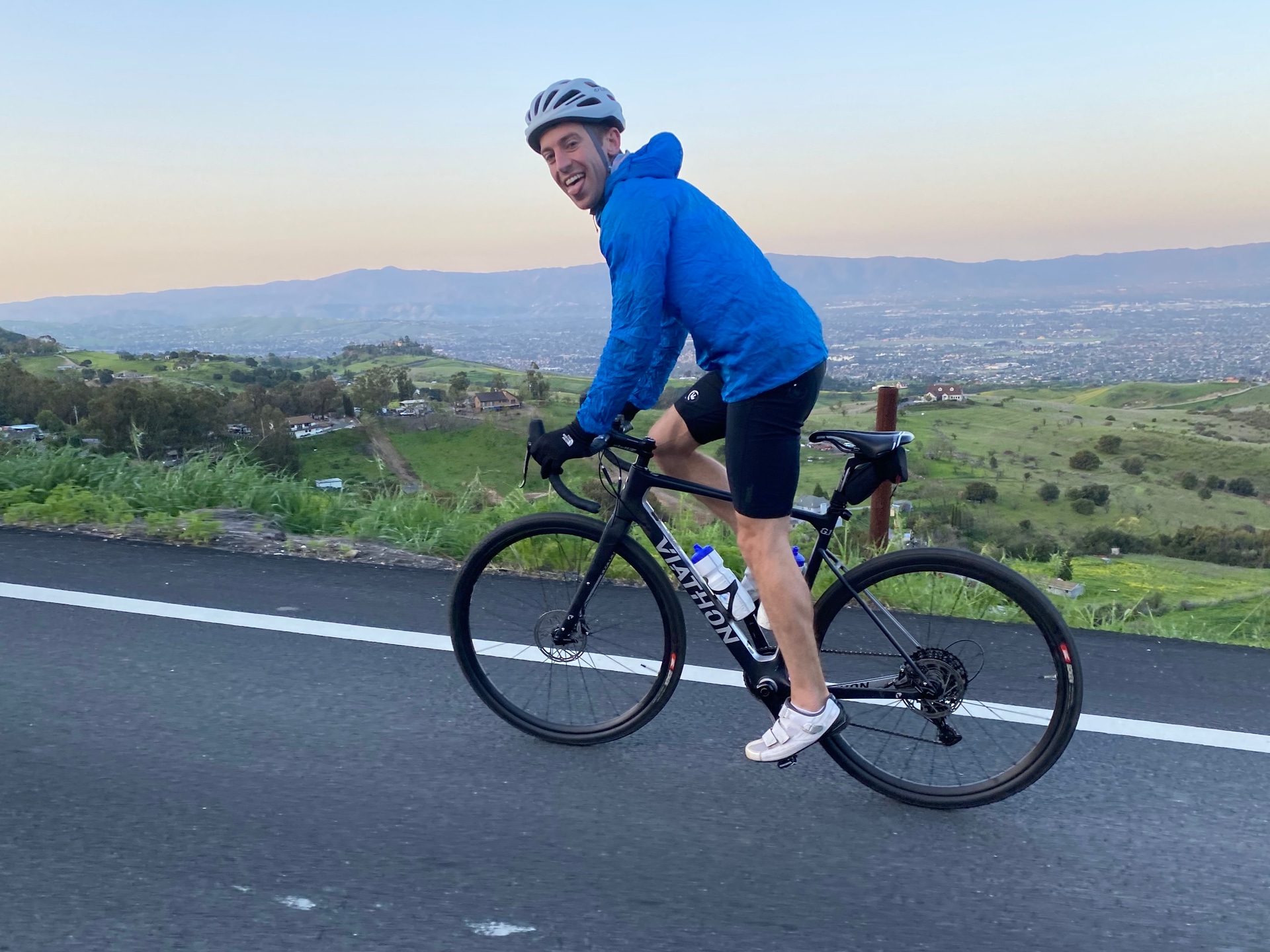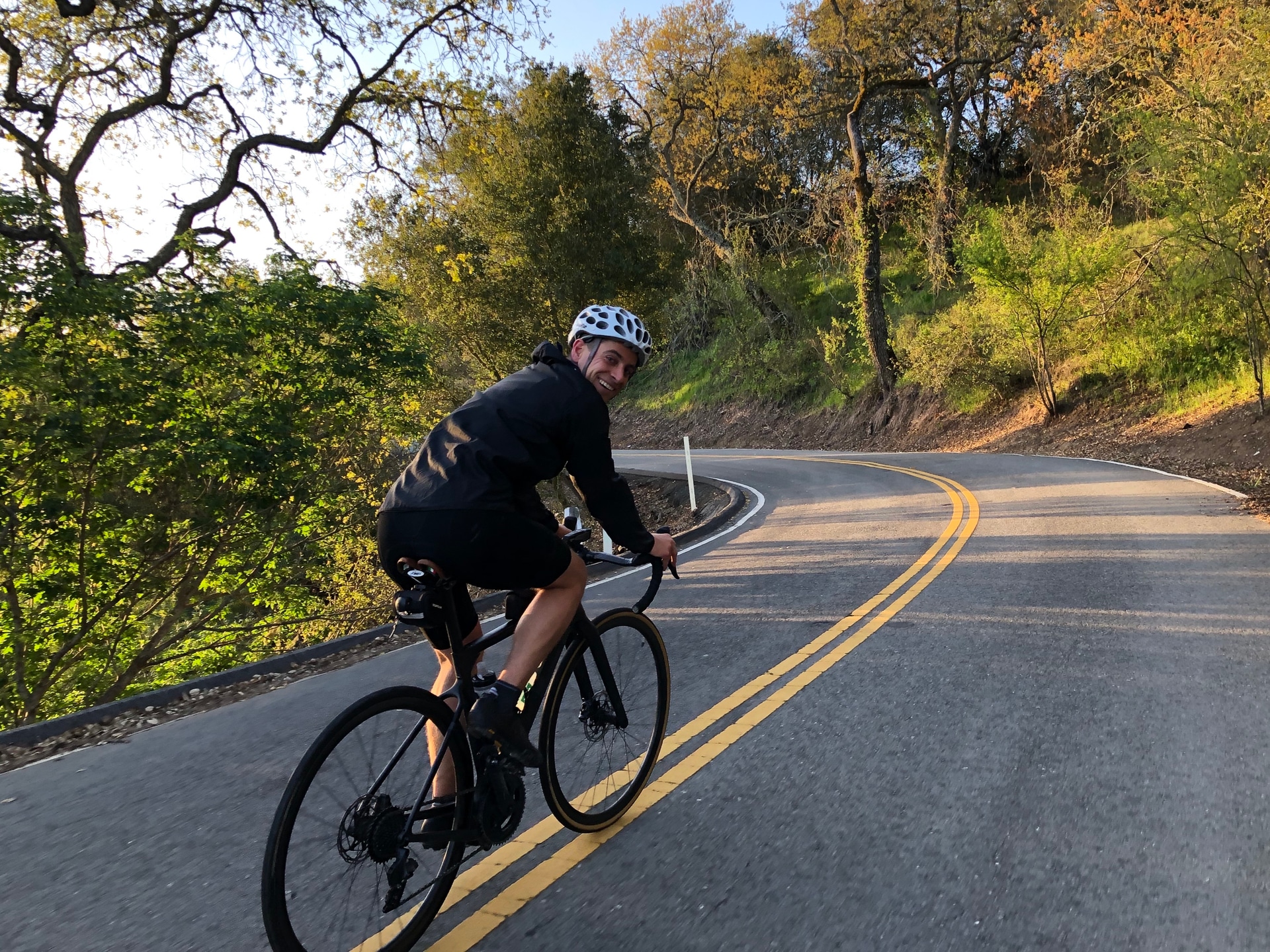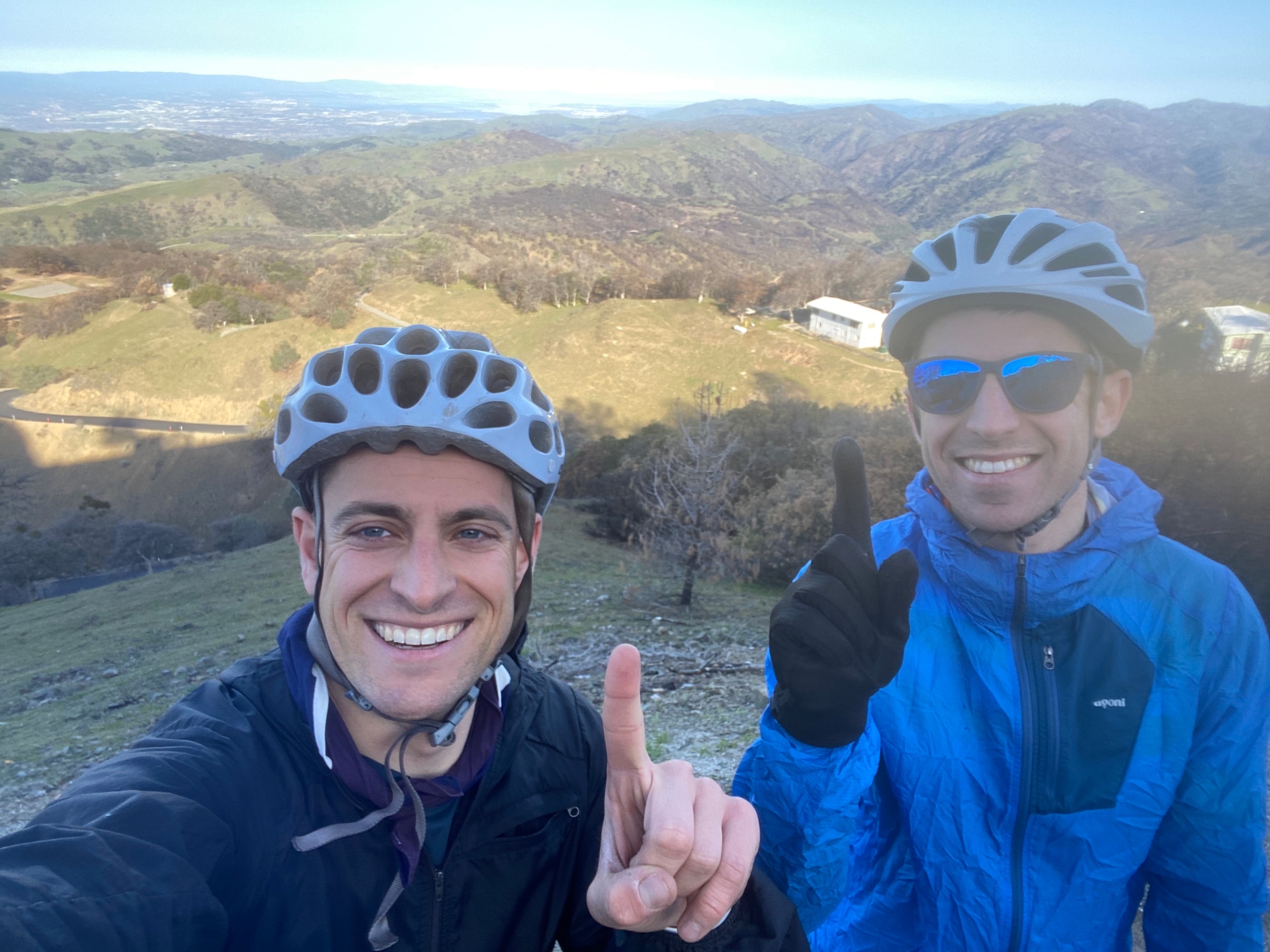 On the way down, we slowly rolled past a road worker who failed to notify us that the next bit of road was in the middle of being re-paved and had been coated with what can only be called grease. I hit my brakes and promptly fishtailed, then crashed and slid across the slippery surface.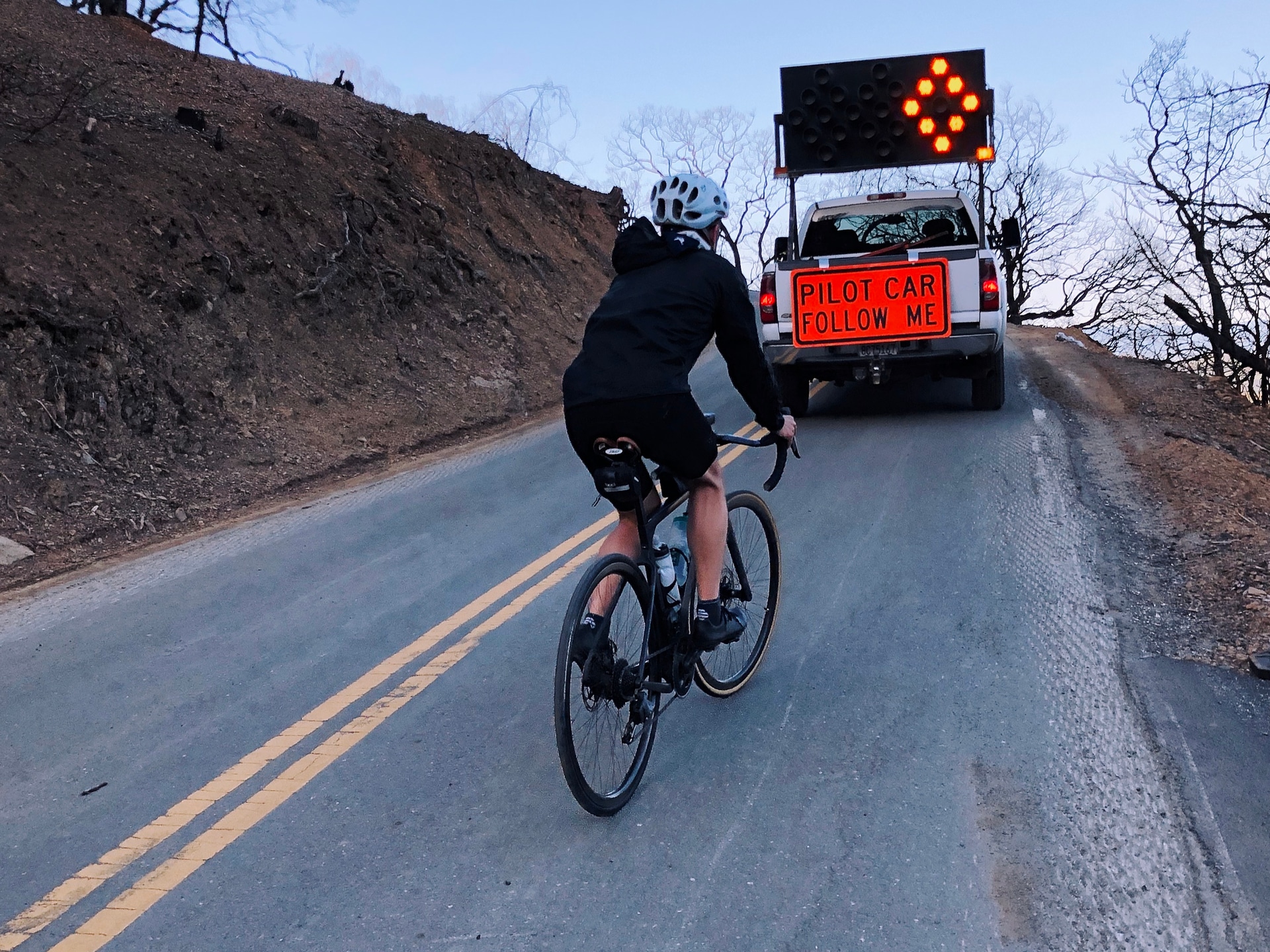 With some serious road burn, I was in rough shape, but the show needed to go on! Some quick Googling on how to remove tar and grease from skin led us to the nearest CVS where Avi helped lube me up with baby oil in the parking lot.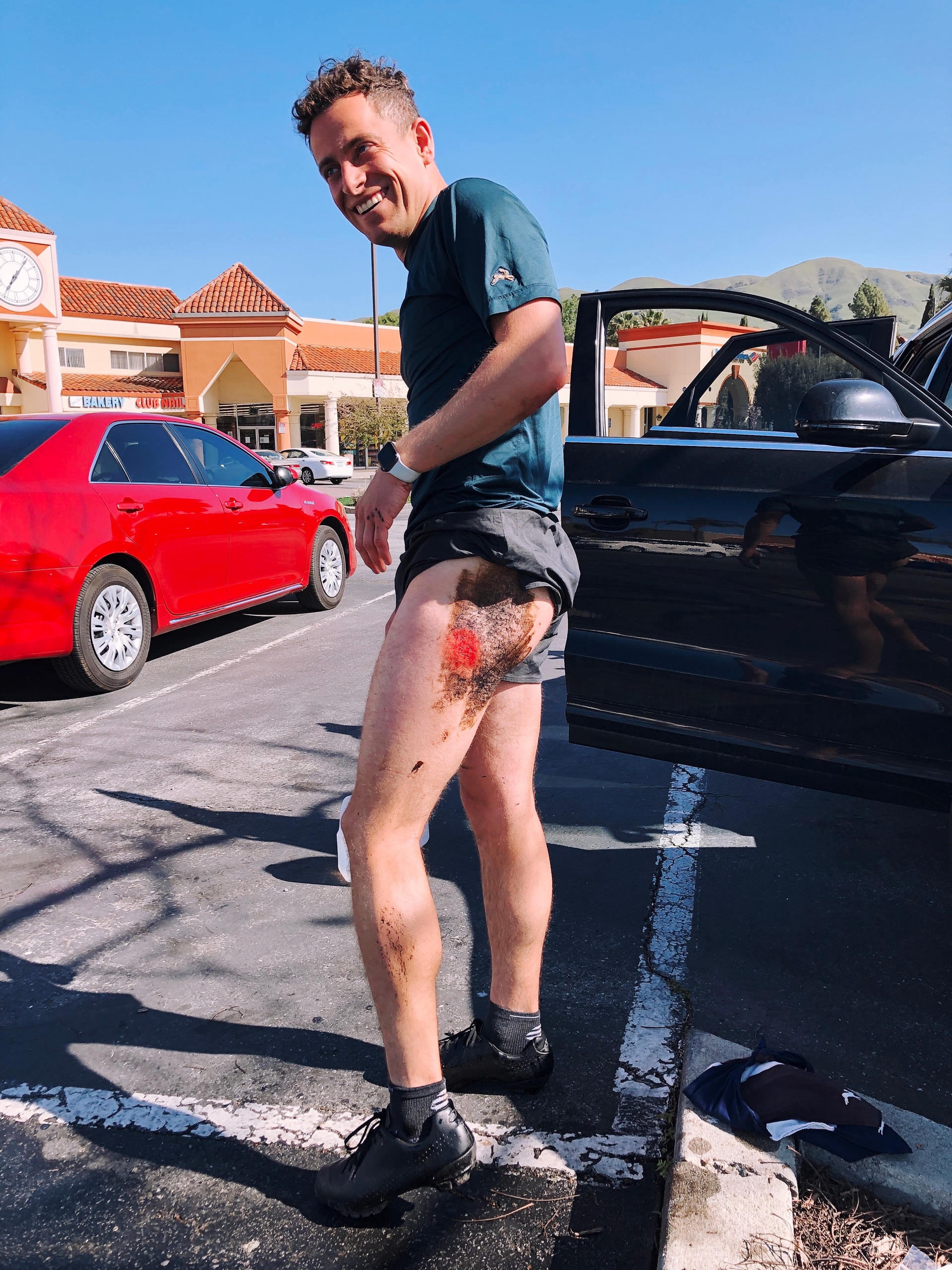 This whole thing was an exercise in absurdity, but after getting cleaned up, we took off for Diablo. Whenever something like this happens, I just chuckle to myself and think "that'll be good for the blog."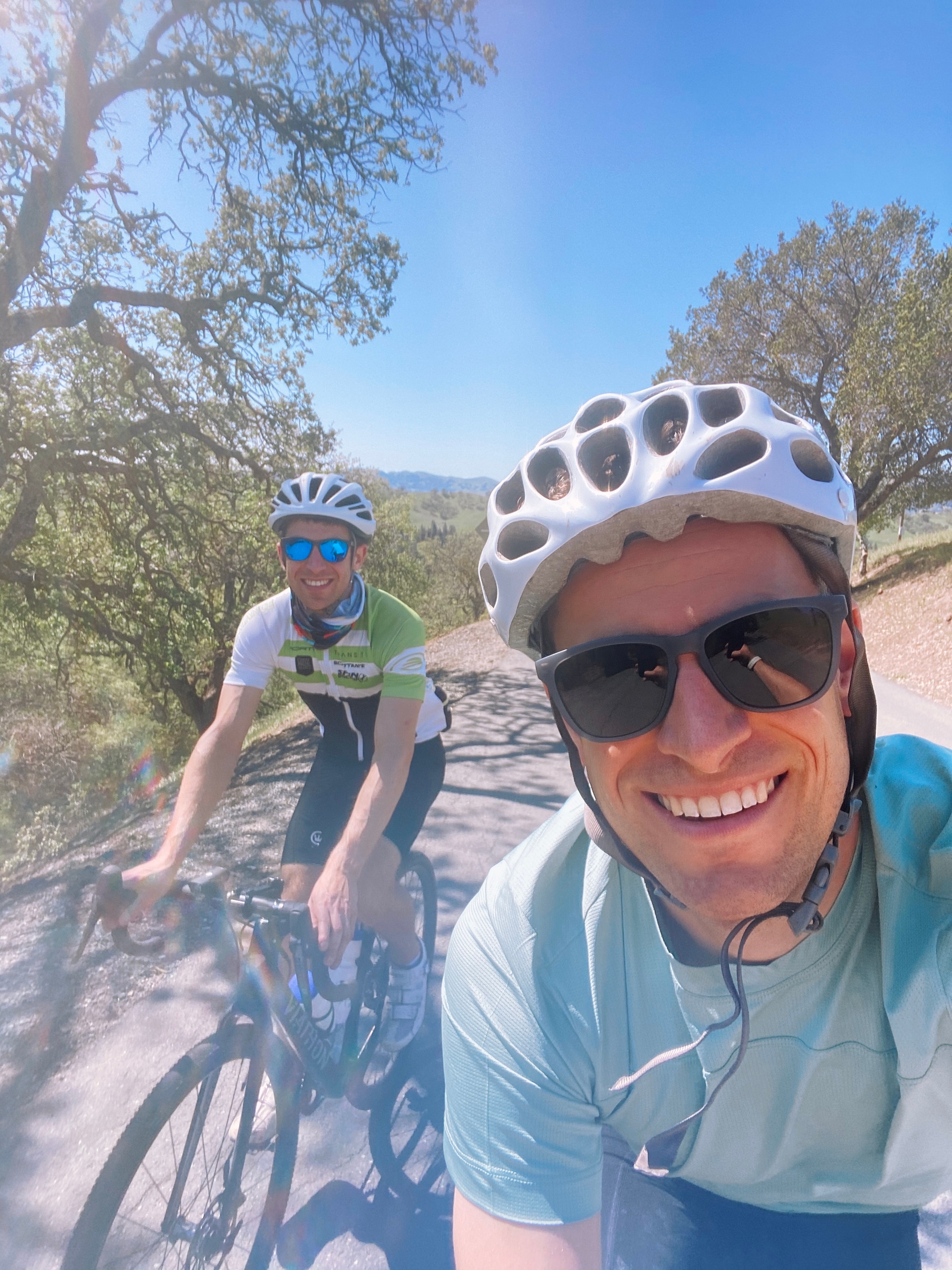 The best time to visit the East Bay is in the spring when the landscape takes on a verdant green and the heat isn't all that bad. Besides Diablo, a favorite ride is Morgan Territory, which my friends and I affectionately call the "Windows XP ride" because it looks exactly like the iconic desktop background image.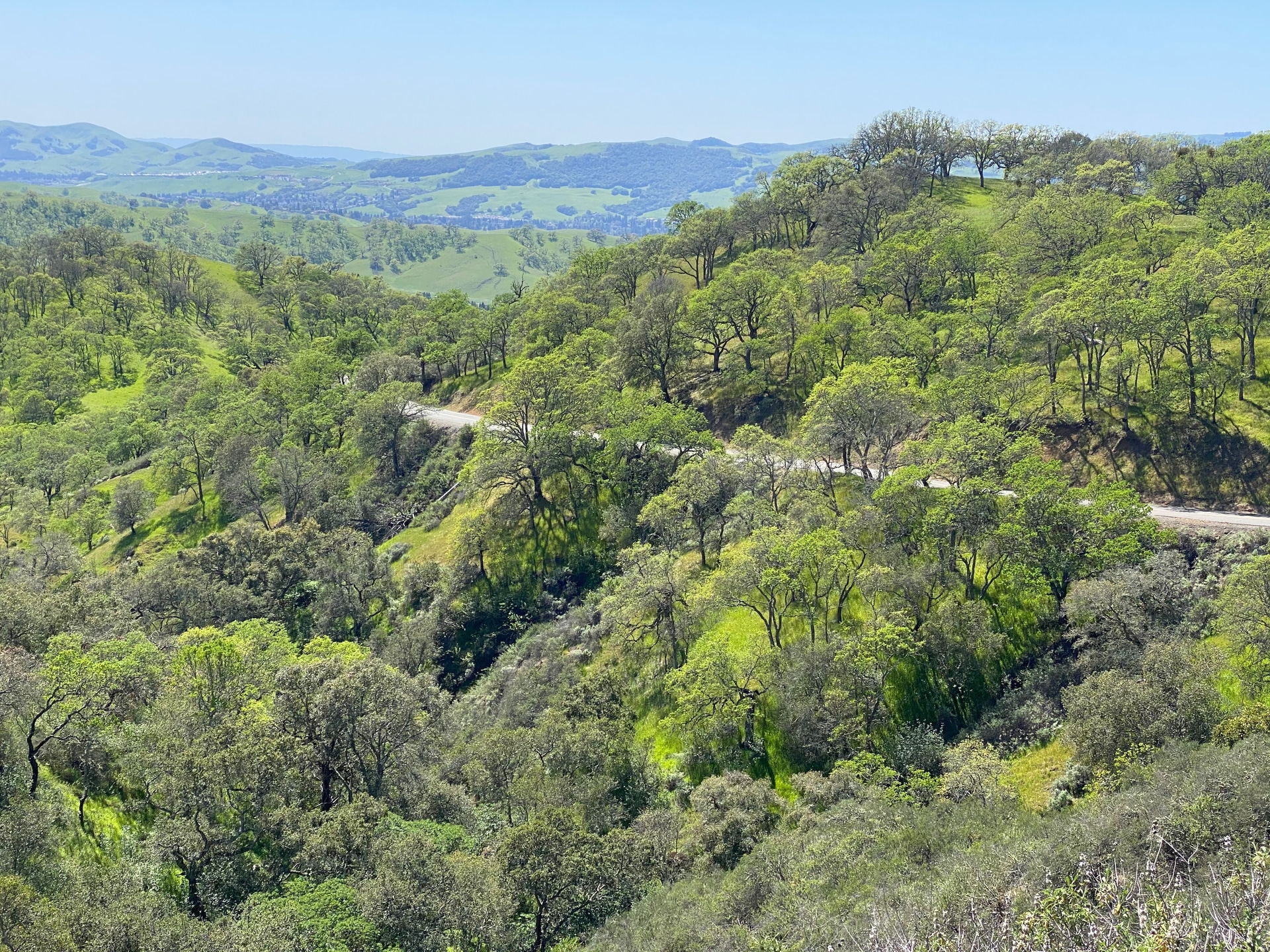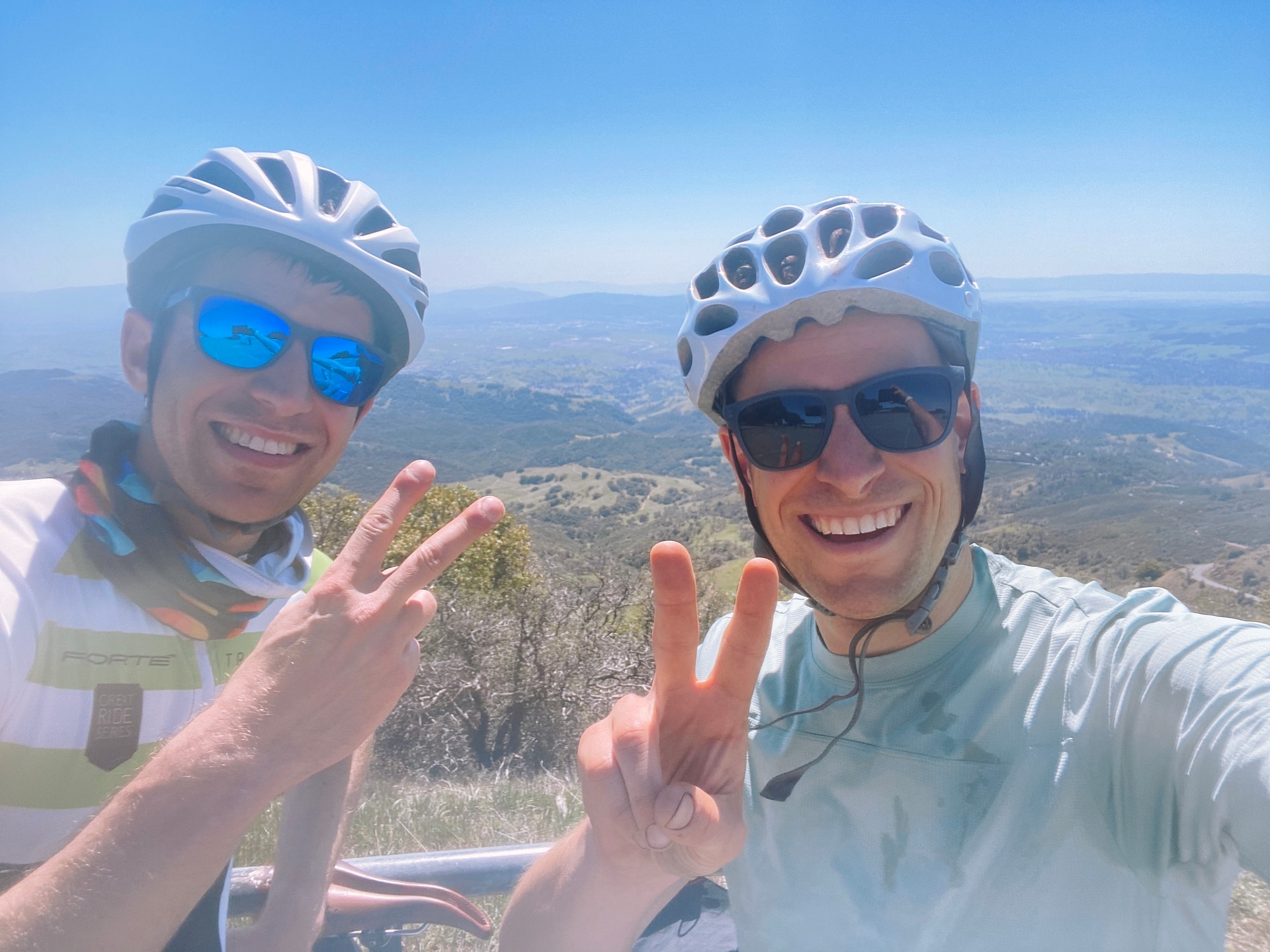 My legs started to cramp up in the car on the way to Marin and the sun had me wiped. After a quick cat nap and a snack, we headed up the final peak: Mount Tamalpais.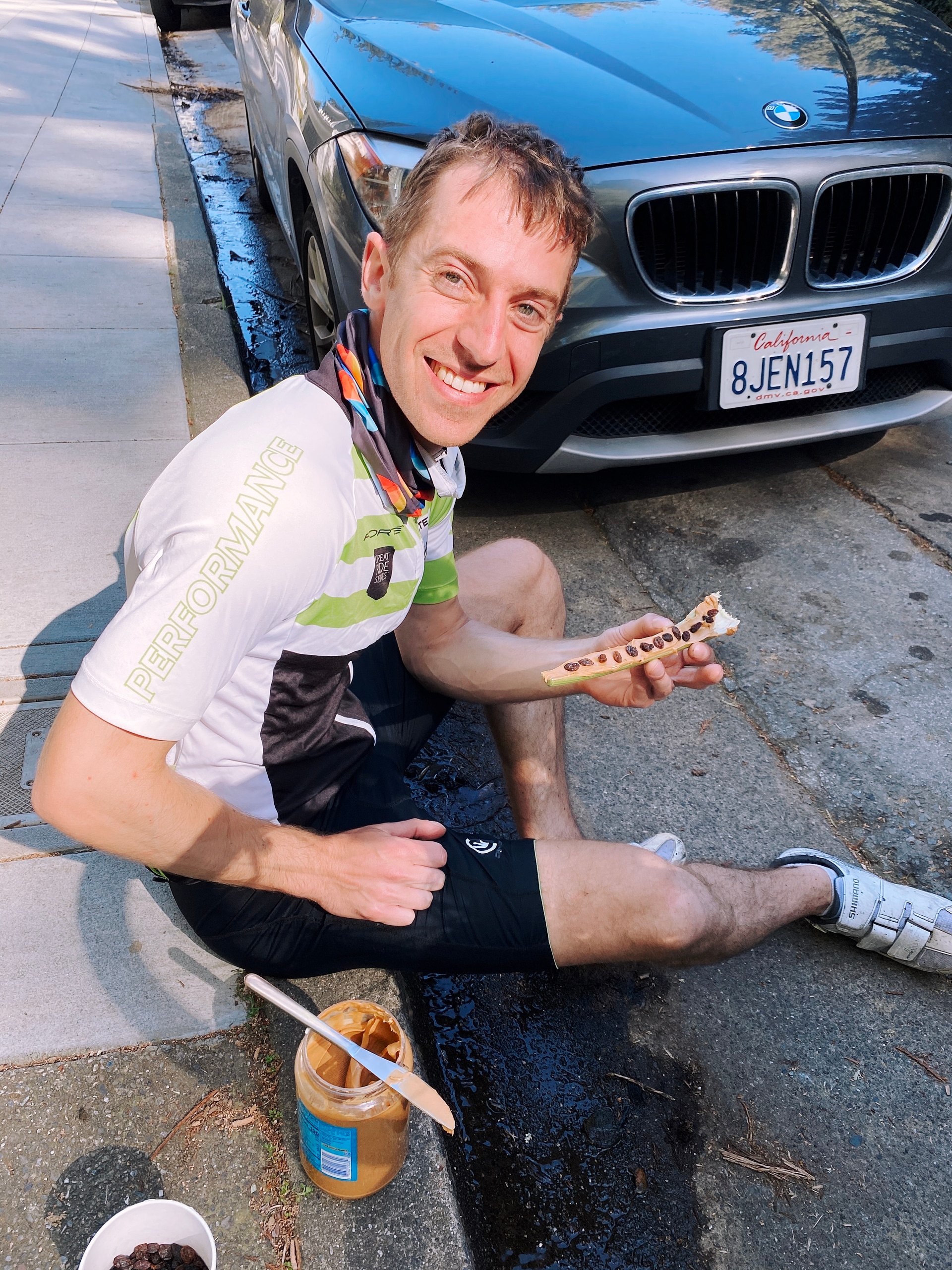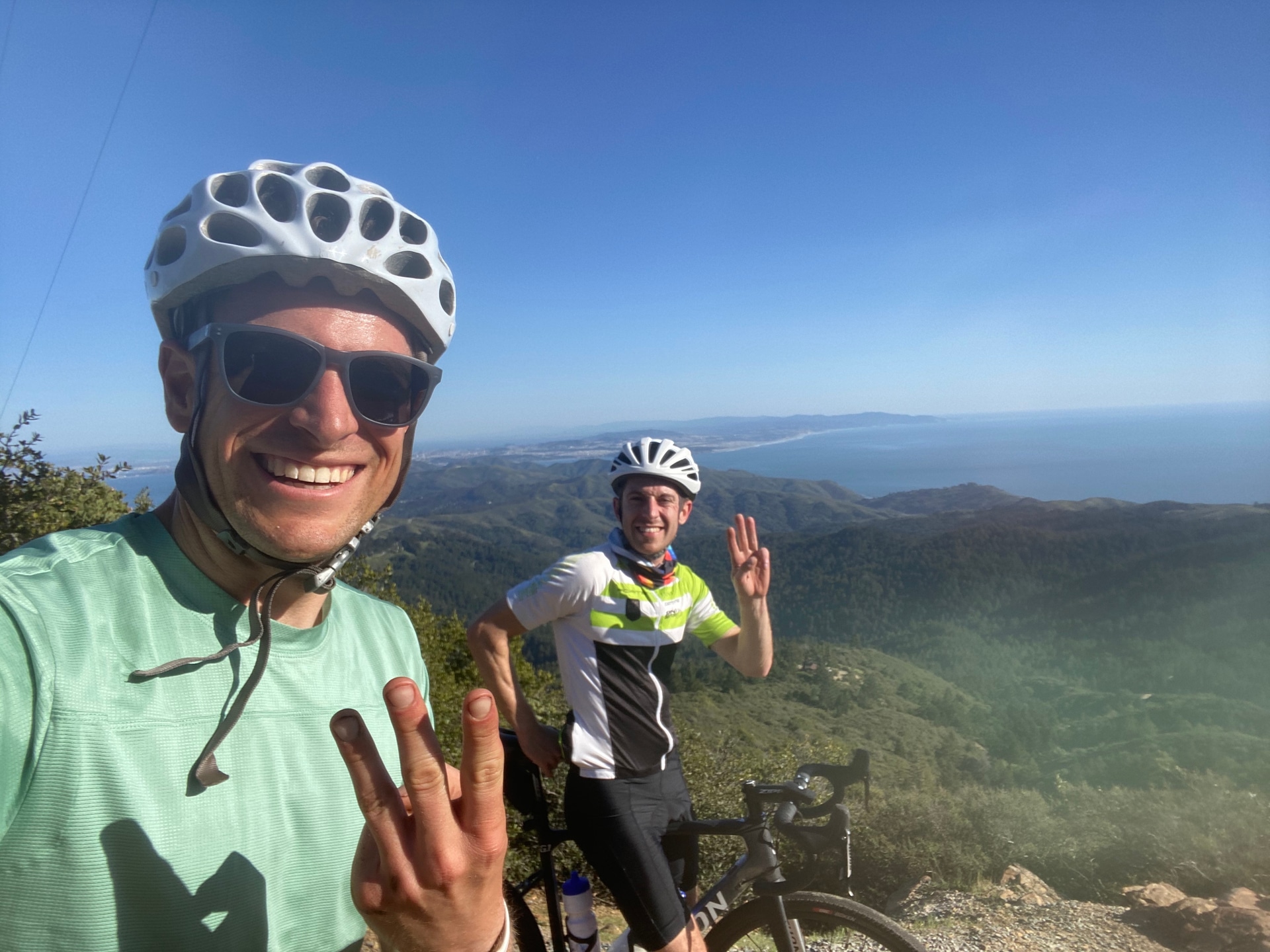 What a day! Three peaks, 82 miles, and 11,400 feet of elevation gain. 10/10 would recommend, although next time we'll definitely be taking public transit in the true spirit of the Alt. Ride.
Strava links